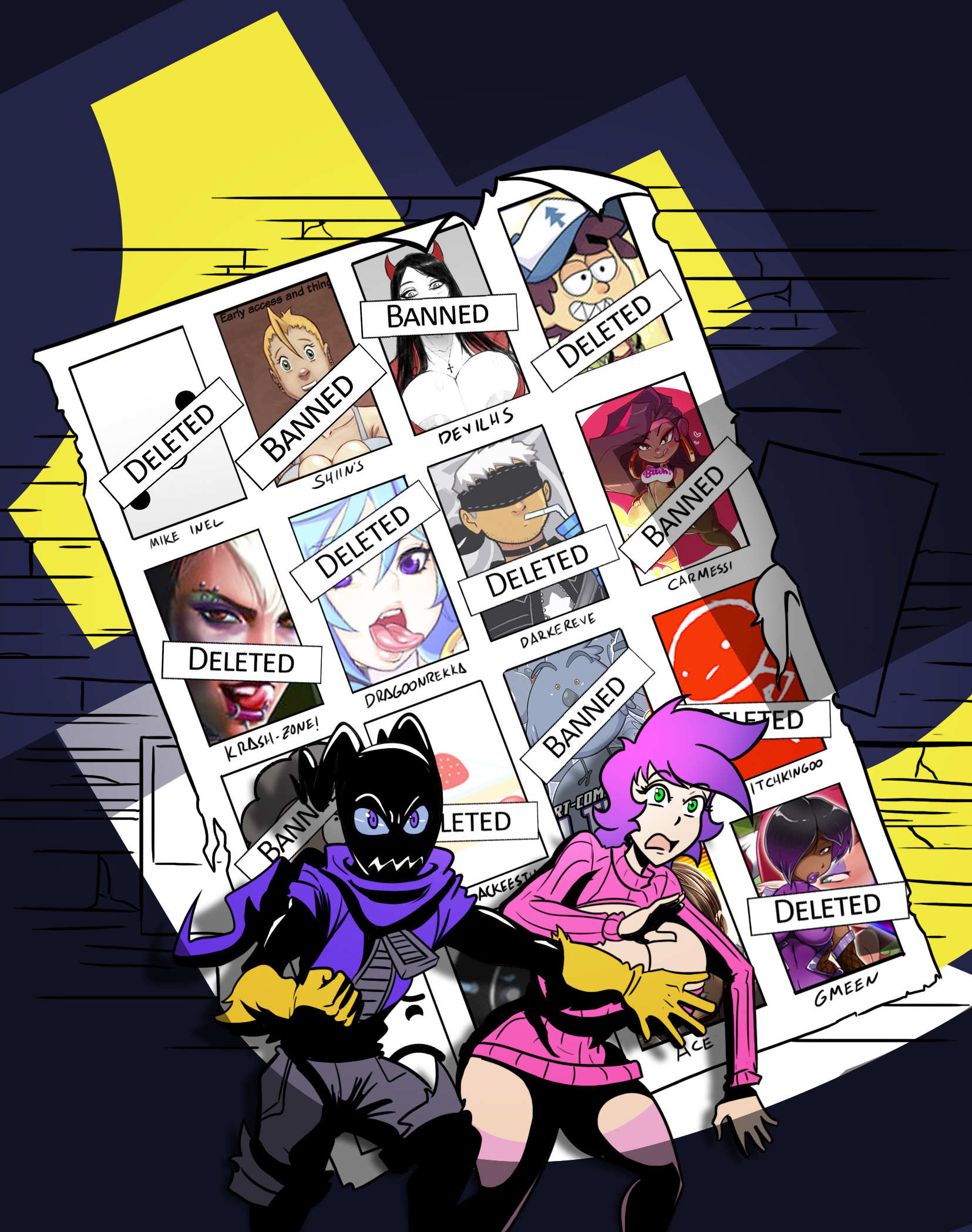 Well… it happened. Tumblr finally decided to tie the rope around the neck of every NSFW artist. In my opinion, that is literally something called a Corporate Suicide. If Tumblr became famous as a platform for NSFW content, it is absolutely stupid to simply eliminate all that kind of content along with all their followers.
 And now, what if you take all those people out? You will just end up completely alone. The truth is I'm very disappointed, I always thought that Tumblr was something like a "Free" zone for people like me. People that has been rejected by the artistic community because of the simple fact that we enjoy drawing big breasts instead of flowers or Third-world military kids pointing at their own father in the head with a rifle, while holding a "NO FUTURE" sign on their heads.
 And I've always told myself that I would never be in a place where I'm not welcome. So, it's ok, I'll just take my stuff and take it somewhere I'm truly welcomed, and people really appreciate my company.
So, if you want to keep following me, and knowing what I'm up to; feel free to follow me on any of these other profiles:
I hope to see most of you around those places, and let's make this tiny bump on the road into a new beginning for all of us.
See you around.